Sign up for our Newsletter
Stay up-to-date on everything happening at Havana Cabana, Key West's newest hotel.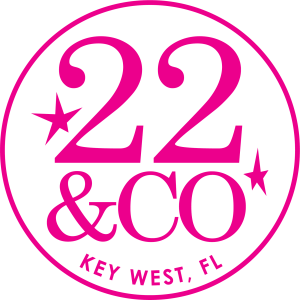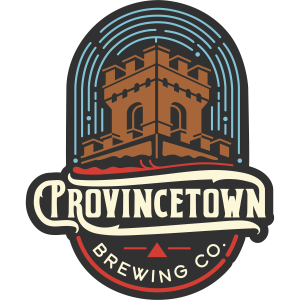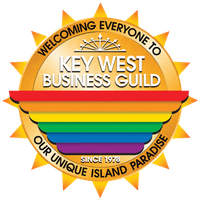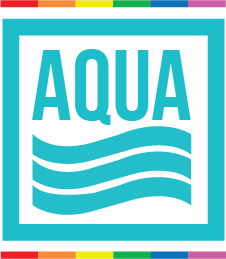 KEY WEST'S GAY HOLIDAY GETAWAY
December 14th – 17th 2023
Ready to have yourself a merry little Christmas? Planning to make the Yuletide gay? Us, too!
The iconic Crown & Anchor is bringing a slate of falala-fabulous holiday festivities from the tip of Provincetown to the tip of the Keys.
From punchy poolside cocktails and sunset performances here at Havana Cabana to a decadent drag brunch, it's the gay holiday getaway you won't want to miss!
Don't spend the weekend with your chestnuts roasting on an open fire. Seize the spirit of the season with us and Crown & Anchor in sunny Key West!
(If Santa asks, we promise we won't tell him who's been Naughty or Nice.)
Accommodations starting from $169 per night. Book Now!
Thursday, December 14
-Sunset Sessions with Yoli Mayor and Alexander Zenoz

It's a holly jolly time to meet your Gay Holiday Getaway hosts! Yoli Mayor and Alexander Zenoz bring soul to the season and slay (sleigh?) the night away.

*5:30 pm
-Tina Burner's "I'd Rather Be Naughty Than Nice" Featuring The Petty Four
After years of being the Stepford Christmas Wife, Ms. Claus takes a hard candy look at her relationship with the infamous Kristopher Kringle. We finally get the back story of the North Pole's first lady, how she met her husband, and how things aren't always a Winter Wonderland.
Ms. Claus is proud to welcome The Petty Four for their Key West debut!
*8:00 pm at Aquaplex; $30 per person; Purchase Tickets Here
Friday, December 15
-Anything-But-Silent Night with Tina Burner

Gather 'round the piano for a holiday sing-along hosted by the inimitable Tina Burner, as seen on Season 13 of RuPaul's Drag Race and the former National Miss Comedy Queen. Also hosted by The Crown & Anchor's Jonathan Hawkins.

Celebrate the release of Provincetown Follies: Holly Folly at The Crown, featuring 13 of your favorite reimagined Holiday classics. Every ticket holder will receive a digital download of the album, as well as the opportunity to mix n' mingle with the artist themselves!
Anything-But-Silent Night will also feature Matthew Darren (American Idol), Yoli Mayor (America's Got Talent), João Santos, Delta Miles, Roxy Pops, Qya Cristãl, Yaron Spiwak, and Boomer Banks.
*7:00 pm; $25 per person, Purchase Tickets Here
-Conch Tour Train Holiday Sights & Festive Nights Trolley Tour

All aboard! The Conch Tour Train will do a special pickup here at Havana Cabana for a one-hour night-time tour of Key West's most festive homes and businesses. After seeing the island lit up, hop off in Old Town to get lit!

*8:30 pm; Space is limited, Sign Up at the Front Desk
Saturday, December 16
-FaLaLaLaLAAA: A Holly Folly Drag Brunch
It wouldn't be a Provincetown holiday without Holly Folly. The town's annual LGBTQ+ holiday-themed festival ushers in the season with fundraisers, dance parties, drag bingo, a Santa Speedo run and more.
This very special drag brunch brings Ptown's finest and Key West favorites together for a fabulous time singing, feasting and merry-making. It's an homage to Holly Folly, right here in Key West!
*Seating starts at 11 am. Show starts at 12 pm. $50 per person, includes buffet-style service plus bottomless Mimosas and Bloody Marys. Purchase Tickets Here.
-HO! A Holiday Pool Party Presented by Provincetown Brewing Company
With Music by Boomer Banks and Hosted by João Santos
Sip, twirl and splash in Key West's largest pool with a live DJ, pop-up performances, naughty and nice go-go dancers, an oiling station, games and ho-ho-ho-so-much more.
*1:00 pm
-The Holiday Follies: Spread Queer Cheer
The Crown & Anchor with AQUAPLEX and The Key West Business Guild present The Holiday Follies: Spread Queer Cheer, featuring Yoli Mayor (America's Got Talent), Matthew Darren (American Idol), Tina Burner (RuPaul's Drag Race), Boomer Banks and more!
With sold out performances in Provincetown, Miami and Fort Lauderdale, here they are to celebrate their final stop of the Spread Queer Cheer Tour!
Hosted by Key West's Epiphany and The Crown's Jonathan Hawkins, this Holiday Follies will benefit Queer Keys.
*8:00pm at AQUAPLEX; $30 per person; Purchase Tickets Here
Sunday, December 17
-Detox to Retox Pool Party

Stocking sagging after a weekend of holiday cheer? Perk it back up with one final blast of sun and fun around Key West's largest pool!

*12:00 pm